I thought that devoting a whole page to some great scrabooking and crafting tools would be helpful. All the tools listed on this page are ones that I use on a regular bases. They are very handy and work very well. Some of the tools have been in my personal collection for over 12 years. I hope you enjoy these tid bits on great information.
Wire Cutters are great for cutting wire in making fun long stem paper flowers, cutting decorative wire for scrapbooking. Also cutting the poky part of brads off. Sometimes I do that and just glue the heads onto the paper.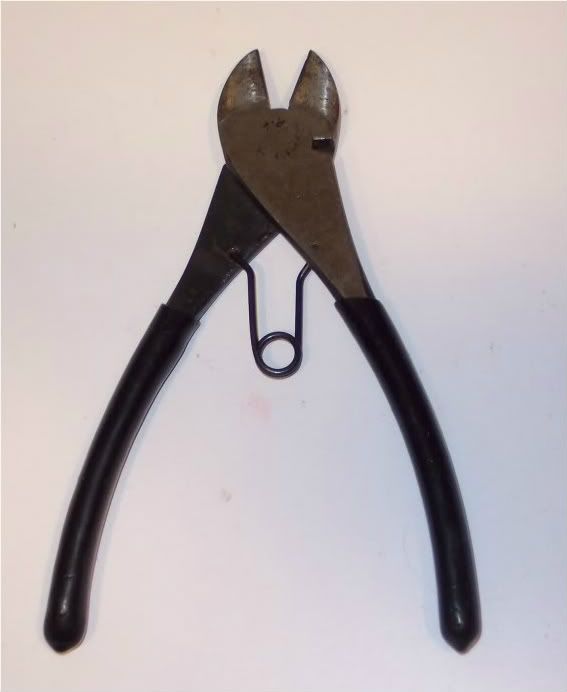 Embossing guns are not just for embossing. I use mine to dry to sparklie glue on most of my projects
I have a regular corner rounder and a scalloped rounder too. They are great for using on photos, mats for photos, even on the corners of a 12 X 12 scrapbook page.
The crop a dile big bite is awesome. I am able to use it for setting eyelets, punching holes farther into large pieces of paper. No more hammer and eyelet setter with this baby. Stores on my shelf without taking up alot of room.
This is my personal paper trimmer. It is over 12 years old and still cuts with no issues at all. Having a cutter this small and portable is perfect for taking to crops. Plus, when you have smaller pieces of paper to cut it makes the job easier than using one of the larger paper trimmers.
Here is my larger but very portable paper trimmer. It is really great for the 12X12 pieces of paper you want to trim down smaller. It has a bar that folds out to keep the top of the paper straight. When your done it folds into itself.
Ok, this trimmer is the monster of all trimmers. I purchased this about 17 years ago for a previous business we had. This trimmer still cuts with no problem and is great for cutting paper for cards. When you have alot of multiple things to cut, this is the trimmer for you.
These 3 tools are a must have. One is for using chalks (it holds the little fuzzy ball at the tip), tweezers, and the Cricut spatula (must have if you own a Cricut Machine).
The Cricut tool kit is a must have for those who own a Cricut machine. I use this set alot and having a handy all in one tool kit keeps everything in one place. Just love it.