As I promised here are the photos of what I am giving away when my blog hits 30 followers. As my blog grows with followers I will continue to add goodies to my Give Aways and more often. My hope is that you all are being inspired and enjoying the fun and creative ideas here at my blog.
Blessings,
Carol
Items Include;
DSWV, Colorbok and Recollections Papers 12 X 12 and 11 X 8.5 and 4.5 X 6.5 Sizes
Recollections Rhinestones, Pearls, and word Family
Elmers Acid Free Craft Stick
Oh! These papers are soooo pretty!!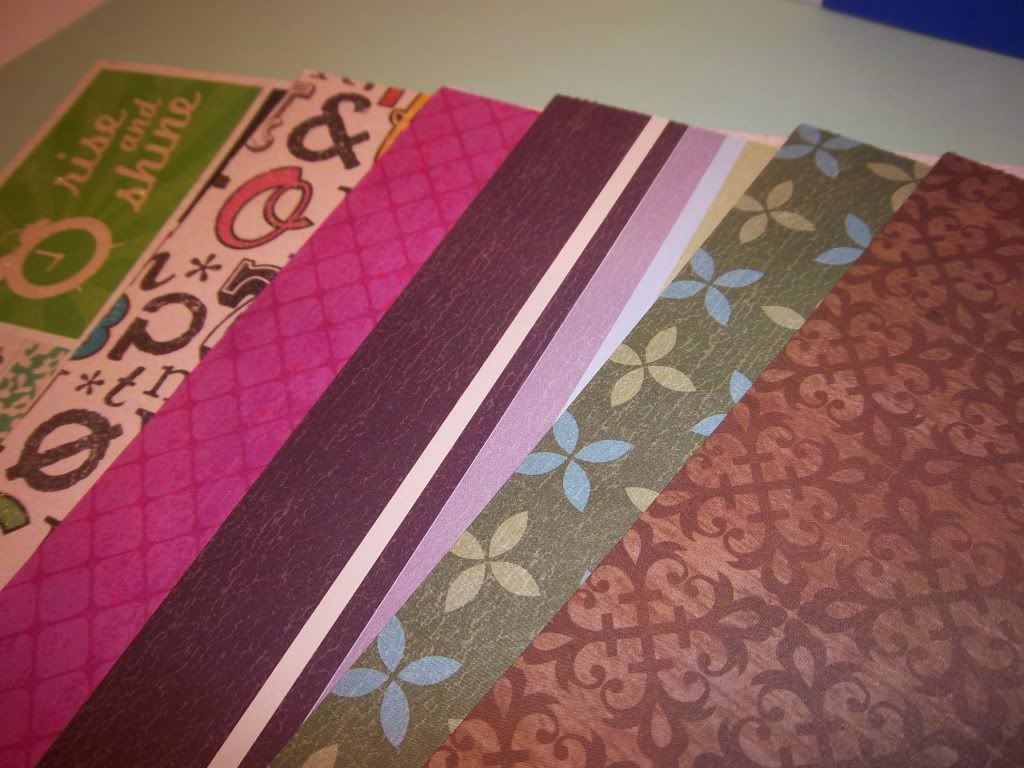 I like the to have the small mat stacks on hand for small die cuts or placing a photo on top.
Ahhhh!! Sparklie gems are becoming a favorite in my stash.
I am so very excited to send this to one of my much appreciated followers. Your all a blessing in my book.