I thought this card was a fun one to make. I used an SVG image and lettering from the internet. The bees are fun images. They have a child like look to them.
Supplies Needed;
Sure Cuts Alot
Cricut Machine
Solid and Printed Card stock
Clear Glue and Black Pen
Cut out 2- 2 inch bees, Lettering 2 in bold, 1- 2 1/4 inch strip for top of card.
After the lettering is cut out, glue them onto a small mat that fits just right for each word. Glue everything to the card add accents with black pen.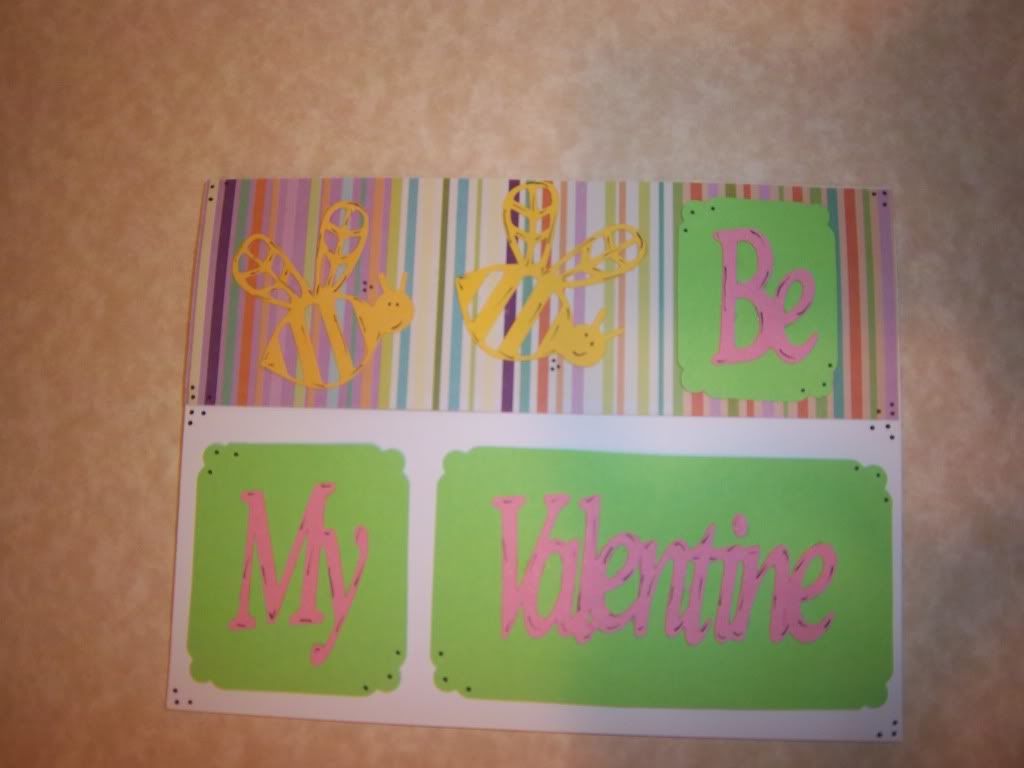 Have fun with this, use your imagination and other images including wording to fit your specific likes.
Blessings,
Carol