This page was made with the Tinkerbell and Friends Cricut Cartridge. I used one of the fun phrases on the cartridge. Using pretty sparklie paper made it even better. Perfect for some of our Disneyland trip photos.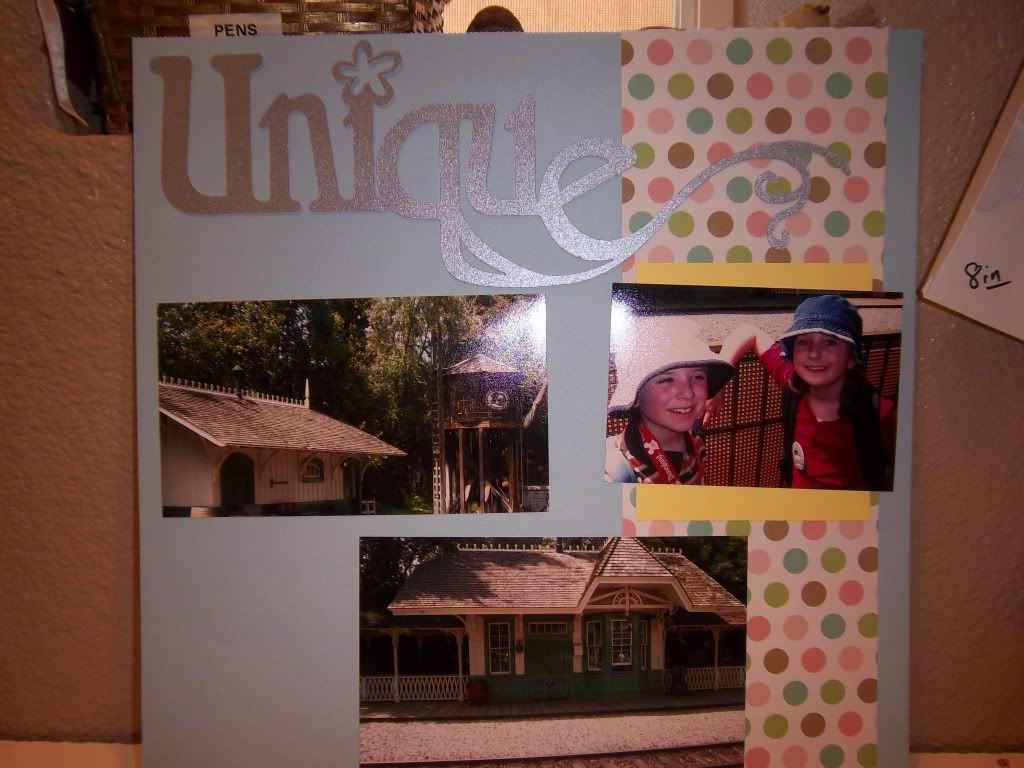 I loved how the letters q and e has the swoosh on the end and the flowered dot for the letter i.
Hoping your day is creative!
Blessings,
Carol